The best and cutting edge technical stickhandling trainer on the market.Empowering our players to train differently by digitalized and standardized system.so you can dangle thru your opponents challenge yourself in game like scenario practices.It is the training of thinking fast unprecedented.Used by 30+ NHL team players

INSTRUCTION
Five targets are randomly lit and scored.
TIME & HITS
TIME:45s
HITS:when the puck passes under the LED light ,you will get a score.
CONTROLLER INSTRUCTION
ON/OFF

——

power

CHARGING LED
Charging display red, full display green  
P1:the light changes every 5 seconds
P2:the light changes every 2 seconds
WHAT IS THE DIFFERENCE?
-It's standardized and digitalized trainer to help you improve your puck control and hockey skills.  Develop your stick movement speed,timing and thinking fast.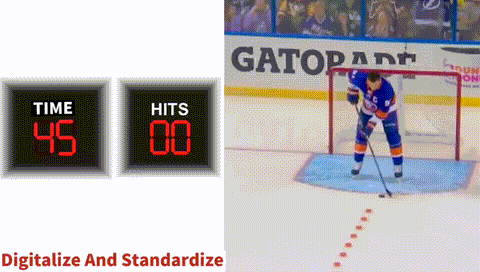 WHAT'S THE INNOVATION?

-Practice like a pros and game like scenario training.Always challenge yourself never boring. Used by 30+ NHL team players and more than tens thousands of young hockey players.A favorite among coaches for players of all ages and skill level.
IS IT EASY FOR ME?
-Yes it is. There are 5 arms with programs set up inside ,timer and speed control,you will quickly learn from step to step and keep implement,or set up battle with your teammates by timer and speeds.easy to carry simple to improve.
HOW TO PLAY
STEP 1:Select the speed you want on the controller.
STEP 2:Five targets are randomly lit and scored.
STEP 3:Pass the sensor puck/ball under the light.Start your game!
WAYS TO PLAY
1. PUCK CONTROL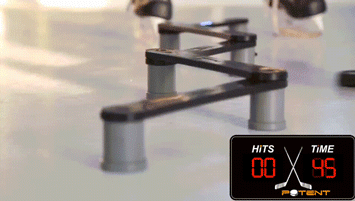 2. BATTLE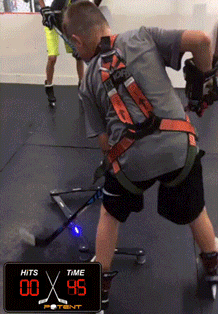 3. TEAM